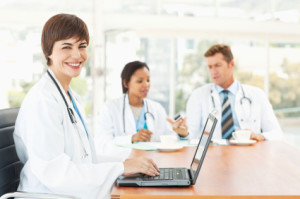 How CCC Makes the Difference
Currently, there is little high quality education available on the endocannabinoid system & cannabis therapies for pre-med students, medical school students & healthcare providers.
Experts in the field of cannabis studies are seeking a credible platform to offer quality education
Lack of of knowledge on the administration & dosage of cannabis therapeutics is a major factor in a physician's reluctance to recommend medical cannabis treatments
Medical cannabis laws create a confusing legal landscape for all healthcare providers & patients
Individuals who could benefit from medical cannabis are seeking basic information on how to use medical cannabis
About CCC
Patients and caregivers exploring cannabis treatments face numerous obstacles and have many questions, and currently healthcare providers have few quality resources to assist cannabis patients. Americans for Safe Access Foundation (ASA), the nation's leading medical cannabis advocacy organization, has teamed up with TheAnswerPage.com, a world leader in creating comprehensive educational courses focused on medical cannabis, to form the Cannabis Care Certification (CCC) Program. The CCC program provides guidance and support to patients, caregivers and medical professionals.
CCC is an educational platform designed to help patients and caregivers better understand cannabis therapeutics, and to help doctors provide the best care for their patients. The program features easy to use online educational tools in a well-structured learning environment. The program features current information on state-specific medical cannabis laws, rules and regulations, as well as a 2-hour cannabis education course for patients that addresses dosage and titration, labeling of cannabis therapeutics, transporting medicinal cannabis, and more. Participants also get updates on medical cannabis research, education, and changes in regulations and laws. CCC also offers continuing medical education (CME) courses for physicians, nurse practitioners and pharmacists and other healthcare providers.
Our Story
Stephen B. Corn, MD, a Harvard Medical School faculty member for over 25 years and co-founder of TheAnswerPage, has decades of experience providing education to international healthcare audiences. Dr. Corn and Meredith Fisher-Corn, MD, Editor-in-Chief of TheAnswerPage recognized the need to introduce formal medical cannabis education into the healthcare system. In their search for experts in this field, they sought out the advice of Steph Sherer, Executive Director of Americans for Safe Access Foundation (ASA), an organization that has been educating medical professionals and patients on the laws and therapeutic benefits of medical cannabis since 2003. Dr. Corn and Dr. Fisher-Corn were thrilled to learn that ASA had been looking for an educational partner to help not only educate physicians but to ensure that all healthcare providers and patients had the knowledge and tools to maximize the quality of patient care.
Together, The ASA and TheAnswerPage created the Cannabis Care Certification Course (CCC). This educational platform is designed to provide unbiased quality information for individuals who are starting cannabis therapy or considering cannabis therapeutics as a part of their health care regime, and for medical professionals seeking a better understanding of this field of medicine . Through TheAnswerPage.com, Dr. Corn and Dr. Fisher-Corn reached out to cannabis experts across the globe to create a robust cannabis curriculum. The continuing medical education courses combined with ASA's resources for medical cannabis patients and medical professionals have resulted in a full spectrum education program. Multiple aspects of medical cannabis, including the endocannabinoid system, cannabis treatment's risks and benefits, how to navigate the medical cannabis laws, and tools for proper administration are discussed.