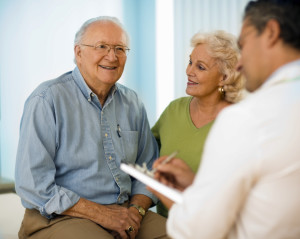 Millions of Americans are now using medical cannabis and medical cannabis products, a legal option for individuals in a majority of states. Like other medical therapy, it is important that patients and their medical professionals have a thorough understanding of when cannabis is an appropriate option, efficacy, side effects, and best practices. You also need to understand the legal landscape for medical cannabis. Unfortunately, the information available to patients and medical professionals to explore cannabis treatments options has been limited. Until now…
Americans for Safe Access and TheAnswerPage.com have come together to create the Cannabis Care Certification Patient Education Program to provide unbiased quality education for individuals who are starting, or considering, cannabis therapeutics as a part of their healthcare regime. The course also provides guidance for family members, caregivers and anyone interested in exploring medical cannabis treatments.
ASA has been providing medical cannabis specific education for patients and medical professionals since 2002, and TheAnswerPage.com has been a global accredited training resource for medical professionals since 1998. Together the organizations have created this program to address questions and concerns patients and their caregivers may have about using cannabis treatments and to provide resources to share with the medical professionals involved in their care.
Benefits for Patients and Caregivers
Millions of Americans are finding relief to conditions and symptoms using medical cannabis. However, these treatment regimens differ greatly from other medication, like prescription drugs. Successfully integrating medical cannabis into your healthcare regimen means special considerations.
A patient's rights and responsibilities under medical cannabis state programs differ state to state and are constantly being revised as the programs evolve.
The CCC Patient Education Program is a navigational tool for patients and their caregivers designed to demystify the field of cannabis medicines and provide resources for every step of the process of utilizing cannabis treatments safely and legally.
Individuals that finish the program will receive a certificate of completion and other materials to share with medical professionals involved in their care, as well as updates on medical cannabis research, education, and changes in regulations or laws.
Benefits for Medical Professionals
The content and presentation are designed to be of educational value and interest for those new to medical cannabis practice, as well as for those with years of experience in this area of clinical practice.
Clinicians earn AMA PRA Category 1 CME Credits™ for successful completion of the course.
Enrollment provides discounts on over 100 hours of TheAnswerPage.com AMA PRA Category 1 CME™ syllabus topics, including pain medicine, opioid prescribing, palliative care, perioperative and hospital medicine, anesthesiology, medical statistics and risk management.
The Cannabis Care Certification will help doctors provide the best care for legal medical cannabis patients, and help patients get the most from their medical cannabis use. The education provided by the CCC program and the accompanying certification will be increasingly relevant in the evolving regulatory and competitive healthcare environments.