Let's get started.
In order to provide you personalized information about laws and regulations in your area:
Why Patients and Caregivers Choose CCC
Welcome to Cannabis Care Certification! Americans for Safe Access Foundation (ASA) and The Answer Page, Inc. (TheAnswerPage.com) have come together to create the Cannabis Care Certification (CCC) Patient Education Program to provide unbiased quality education for individuals who are starting or considering cannabis therapeutics as a part of their healthcare regime. The program also provides guidance for family members, caregivers, and anyone interested in exploring medical cannabis.
Medical cannabis treatments are presently being utilized by millions of Americans and it is now a legal option for individuals in a majority of states. Similar to any medical therapy, it is important that patients and their medical professionals have a thorough understanding of when cannabis is an appropriate option, as well as the treatment effects, the best practices, and the legal landscape for medical cannabis. Medical cannabis differs from prescription medications in important ways:
Patients' rights and responsibilities vary from state to state.
Medical cannabis is not a prescription drug regulated by the FDA that is available in pharmacies.
Successful use of herbal medicines, including cannabis, requires active patient engagement, awareness, and feedback.
Cannabis interacts with a unique regulatory system in your body called the "endocannabinoid system."
The CCC program features online educational tools in a structured, easy to use learning environment. These tools include up-to-date, reliable information on state-by-state patient and caregiver qualifications and requirements to participate in medical cannabis programs as well as a 2-hour education course that reviews dosage and titration, understanding labeling, transporting your medicine safely, and more. Participants will also receive updates on medical cannabis research, education, and changes in regulations and laws.
How it works:
Step 1: Inform: Sign–up and receive a FREE legal overview and a list of requirements for your state Medical Cannabis Program
Step 2: Enroll: in CCC Patient Education Program
Step 3: Learn: Complete Education Program
Step 4: Earn: Receive CCC Patient and Caregivers Certificate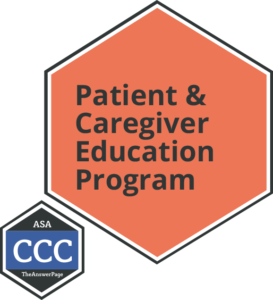 One-time Cost of $49 or use a subscription code you receive at a dispensary or care center for free enrollment.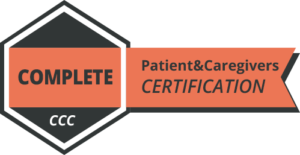 ---