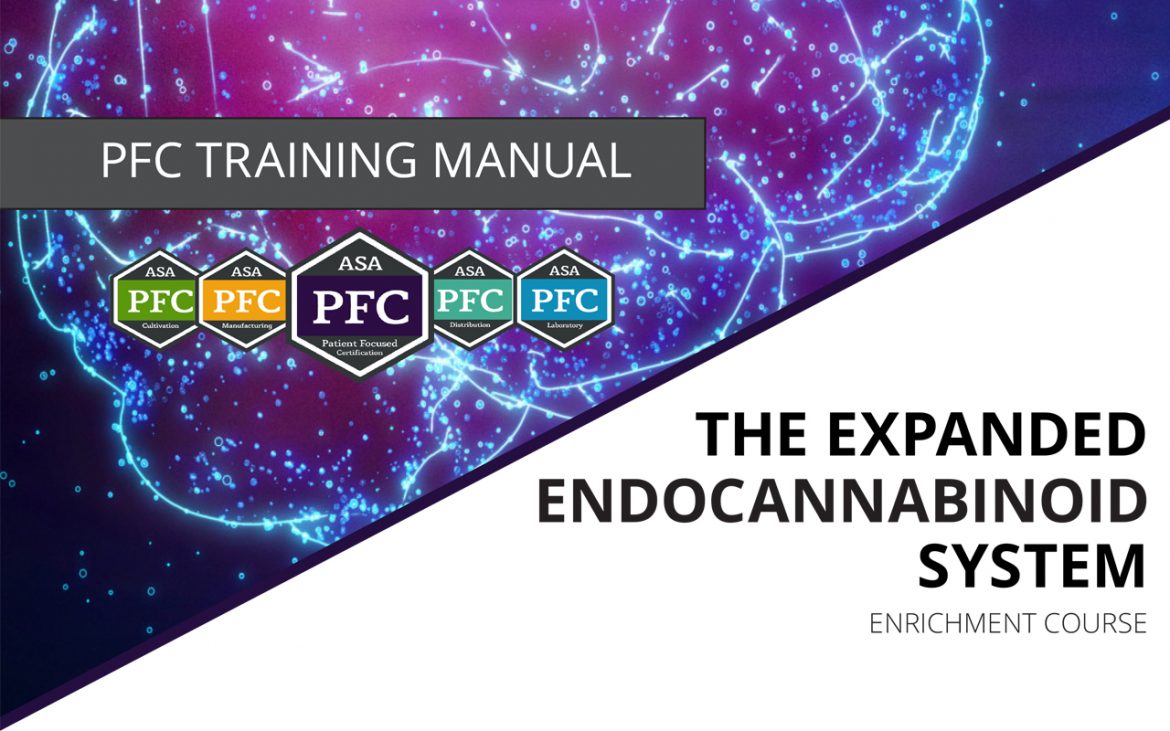 PFC Enrichment Course Learner's Guide: Advanced Endocannabinoid System
Description: The PFC Enrichment Course: Advance Endocannabinoid System offers individuals specialized education that covers how cannabis works in the human body and in-depth look at current research. The course covers how THC, CBD, and other substances work in the human body by stimulating the endocannabinoid system and is recommended for people with a base knowledge in medical cannabis and in areas such as manufacturing, marketing, education, product development, laboratory managers and technicians, doctors and nurses.
Learning Objectives:
Understand the basic mechanisms of receptor signaling.

Understand the basics of cannabis pharmacology.

Learn differences between CB

1

and CB

2

receptors.

Learn some of the ways CBD can influence THC.

Explore some of the additional therapeutic targets of cannabinoids.

Learn the role that diet, lifestyle, and genetics can have in association with the endocannabinoid system.