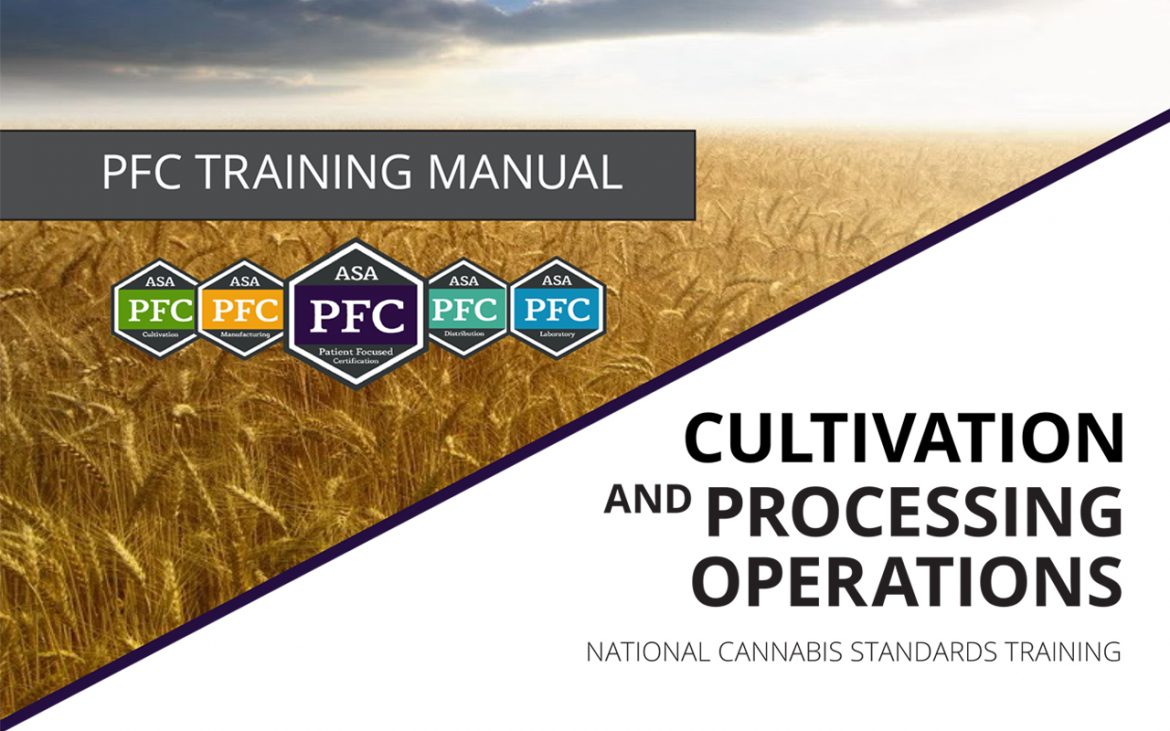 PFC National Cannabis Standards Training Learner's Guide: Cultivation and Processing Operations
Description: The PFC National Cannabis Standards Training: Cultivation and Processing Operations is designed to educate industry professionals about the particulars of compliance specific to the AHPA  Recommendations to Regulators.  . Learn the skills necessary to implement Good Agricultural Practices including pesticide guidance, facility requirements, water resource management, recordkeeping, product safety recall systems, adverse event recording, and information disclosure.
Learning Objectives:  
Learn subject operations, general definitions, and good cultivation, processing, and distribution practices.

Explore protocols and operating procedures (with an overview of pesticide guidance), general product safety guidance, and personnel training and workplace safety.

Understand fire prevention procedures, sanitation practices, electrical and ventilation systems, disposal and waste practices, and security provisions.

Learn about water resource management, including agricultural irrigation and discharge waters, as well as potable water for employee use.

Learn about good record keeping practice, disclosure responsibilities, and adverse event recording and product recall programs.