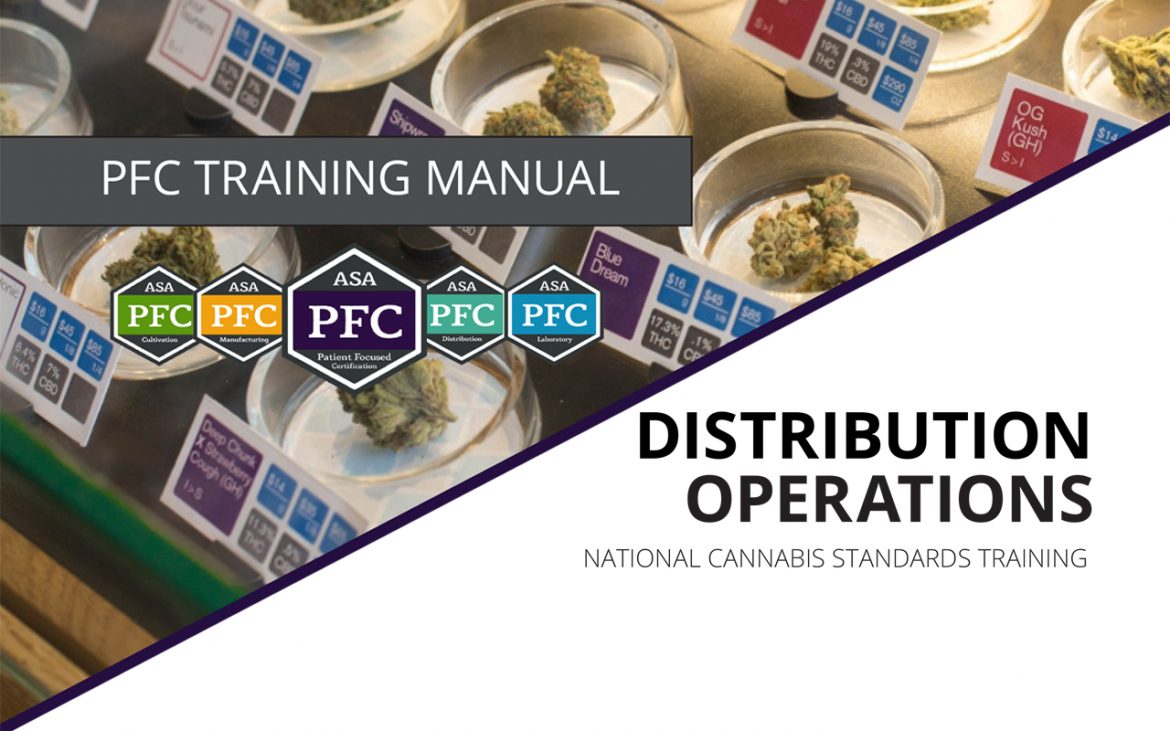 Description: The PFC National Cannabis Standards Training: Distribution Operations is designed to educate industry professionals about the particulars of compliance specific to the AHPA guidelines. In this guide you will learn the skills necessary to implement Best Management Practices relating to the distribution of cannabis and derived products directly to compliant individuals through storefront operations, delivery services, direct-from-garden operations, and growing co-op operations.
Learning Objectives:
Learn about the basics of dispensing operations and best practices and standards for dispensing operations.

Understand the standards for facility maintenance and security.

Learn the core requirements for adverse event reporting and recall plans.