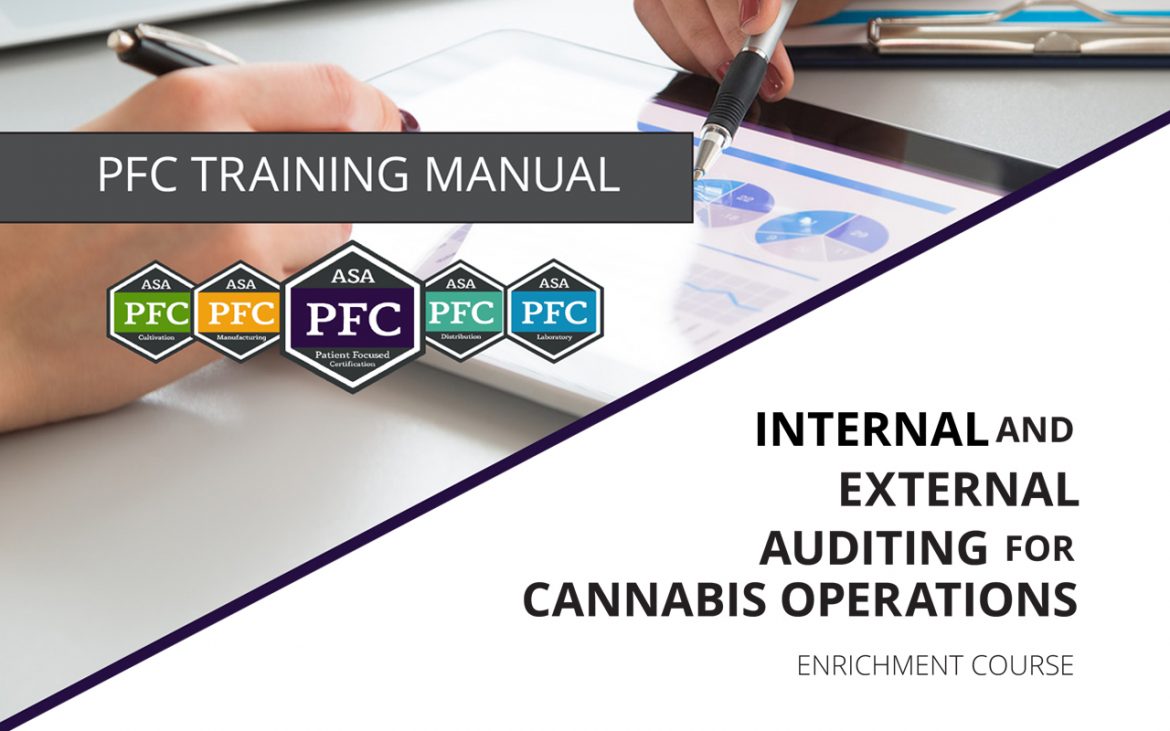 PFC Enrichment Course Learner's Guide: Internal and External Auditing for Cannabis Operations
Description: The PFC Enrichment Course: Internal and External Auditing for Cannabis Operations offers individuals specialized education including  audit protocols; how to administer checklists, questionnaires, and document reviews; and guidelines for conduct and travel tips. The course also covers etiquette and appropriate protocols for interacting with staff and management at the location being audited as well as organizational techniques necessary for writing a final audit report.
Learning Objectives:
Learn audit process basics
, such as preparing and planning for an audit, key components to having a successful audit experience, and how to conclude an audit.

Learn how to conduct staff interviews, record observations and gather evidence, 
review documents necessary for the audit, and conduct an exit meeting.

Understand how to prepare an audit report.