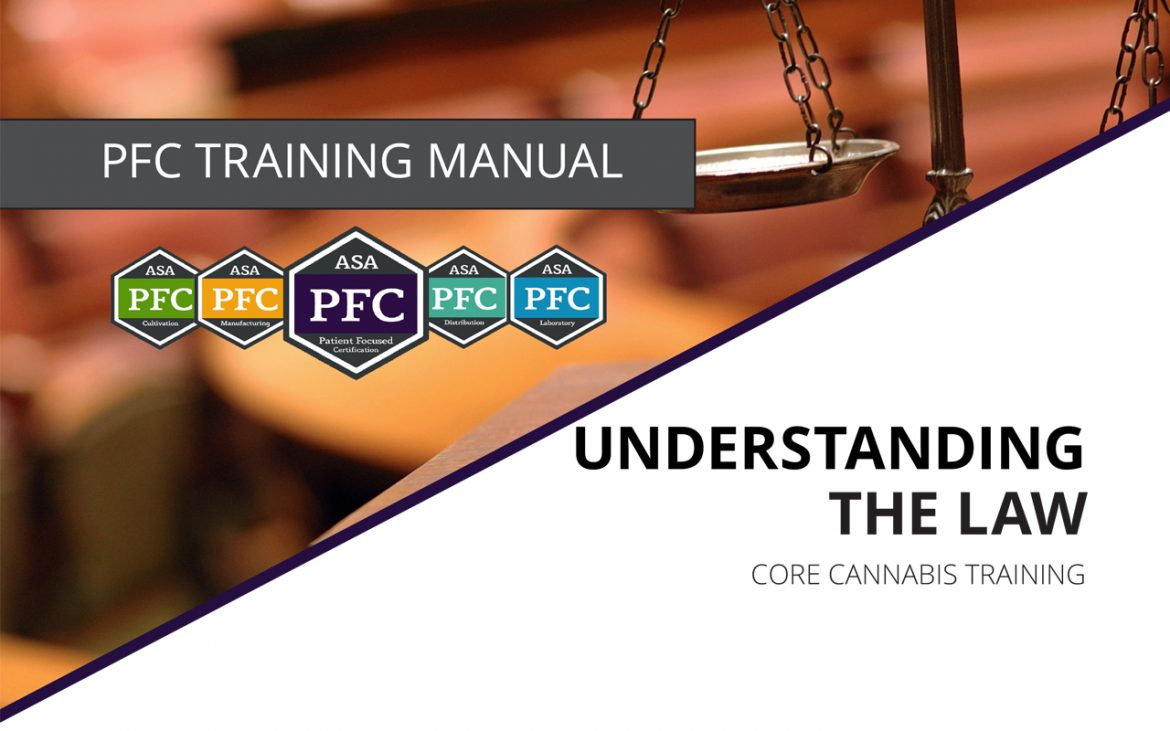 PFC Core Cannabis Training Learner's Guide: Understanding Cannabis Law
Description: The PFC Core Cannabis Training: Understanding the Law is an overview of federal cannabis laws, the history of medical cannabis laws, which states have medical cannabis laws, and the conflict between state and federal laws.
Learning objectives:
Learn about the conflicting Federal law issues including the Controlled Substances Act, the Drug Enforcement Agency, and its role as Federal law enforcement, Sentencing Laws and Guidelines, and other applicable laws.

Explore the history of medical cannabis reform efforts, opposing efforts, and Federal legislative efforts.  

Learn about States and patient's rights, Federal landmark cases, and the current status of medical cannabis law.