Dr. Robert L. Epstein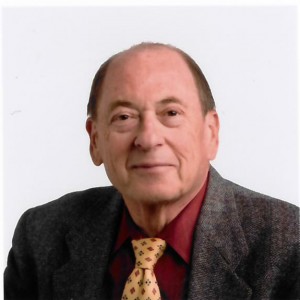 Dr. Epstein served as Associate Administrator and Chief Operating Officer (Acting) for the Agricultural Marketing Service (AMS), U.S. Department of Agriculture (USDA) from January 2013 until his retirement in June 2013.  His prior position was Deputy Administrator for Science and Technology Programs (S&T), AMS, from June 2000 until December 2012. With 34 years of service at USDA, Dr. Epstein has held various leadership positions involving food safety, laboratory services, toxicology, residue chemistry, and quality assurance.  He has served on international committees relating to veterinary drug and pesticide chemistry residue issues.
From July 2013, Dr. Epstein became a consultant and Board member for Diego Pellicer Worldwide on Cannabis related issues and in November 2013 joined the Accreditation Review Board of Americans for Safe Access.
Dr. Epstein served as the alternate U.S. delegate to the Codex Committee on Pesticide Residues (an international standard-setting organization) from 2000-2011 and in 1999, Dr. Epstein served as Science Advisor to the Secretary of Agriculture with responsibility for science-related trade issues.
As S&T Deputy Administrator, Dr. Epstein was responsible for laboratory services for AMS' commodity programs and private clients, the USDA's Pesticide Data and Microbiological Data Programs, Pesticide Recordkeeping, the Plant Variety Protection Office, Laboratory Approval Programs, as well as information technology, and statistical services.  From 1990-2000, Dr. Epstein served as Associate Deputy Administrator for S&T.  Before his tenure with AMS, from 1971-79 Dr. Epstein served as a Branch Chief with the Food Safety and Inspection Service with responsibilities for the development of new analytical methods, accredited laboratory programs, and coordinating food contamination responses.
From 1971 to 1979, Dr. Epstein was Technical Director and Supervising Forensic Scientist for the New Jersey State Police forensic laboratories, covering biological and physical trace evidence analysis, toxicology, and the determination of illicit drugs, with a staff of 30 highly qualified technical experts.  Dr. Epstein was frequently called as an expert witness in courts of law, regarding analytical techniques, rebuttal of defense witnesses, and scientific interpretation of controlled dangerous substances with respect to the law.  From 1972-1979, Dr. Epstein taught forensic science at several New Jersey institutions including, Rutgers University, William Paterson College, and Ocean/Essex County Colleges.
Dr. Epstein received his M.S. (1969) and Ph.D. (1971) in chemistry from the Polytechnic Institute of New York University (formerly Brooklyn Polytechnic Institute) and a B.S. (1963) in chemistry from the City College of New York.  Dr. Epstein authored several papers on forensic chemistry, education in forensic science, drug composition and analysis, and pharmacokinetics of drugs.