Constance Therapeutics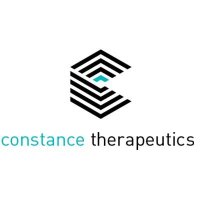 Constance Therapeutics is ushering in a new era of care – Care 2.0. Whole plant cannabis oils are integrated into traditional healthcare to provide physicians and their patients with expanded treatment options. This is in stark contrast to the Care 1.0 era of "medical marijuana," in which smoking the cannabis plant, using crude oils and products with varying degrees of consistency left few, if any, viable options for efficacy, dosage, ongoing management and monitoring. Care 2.0 offers standardized products, specific protocols and individualized work with physicians, scientists and researchers to provide integrative medicine options to those suffering from serious conditions.
Constance Therapeutics has created a new category of whole plant cannabis oils that fills the gap between traditional pharmaceuticals and commonplace cannabis products. We provide additional treatment options for physicians and patients in cases where previously only pharmaceuticals may have been prescribed.
Constance Therapeutics is vertically integrated and only uses fully trimmed, female unfertilized cannabis sativa flowers of plants with known and controlled genetics. Since the company's inception, all raw materials have been sourced from either in-house or collaborative farms that ascribe to the terroir philosophy. Those farms have committed to growing plants sourced from Constance Therapeutics using a methodology based on modern biodynamic farming principles. The company continuously verifies that all collaborative farmers maintain the approved methodology and soil quality via unannounced site visits and regular third party testing of the cannabis plants.
Constance Therapeutics cannabis oils are produced using pharmaceutical-grade, certified-organic ethanol. We use a tightly controlled, quantitatively-defined and patent-pending extraction method based on scientific and engineering principles. Each step of the extraction process is precisely defined and meticulously measured according to verified practices. Each lot of oils is third party tested and routinely cross-tested at the industry's most respected laboratories for cannabinoid profile (potency), pesticides, residual solvents, microbial contamination and aflatoxins. The stringent scientific standards employed by the company have attracted attention from prominent hospitals and physicians, such as UCSF Children's Hospital where Constance gave a CME-accredited presentation and Dr. Mark Rosenberg, director of the Fellowship in Integrative Cancer Therapy.